Biology
Scholarships & Awards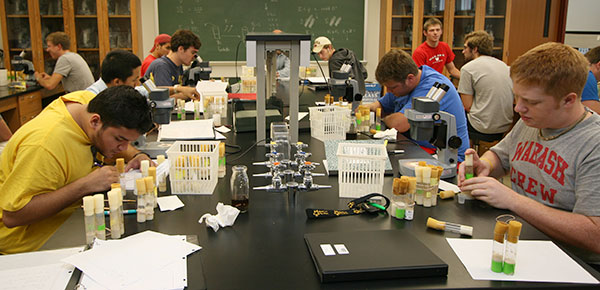 The Eliot Churchill Williams Undergraduate Prize is awarded to an outstanding biology major in the junior class.
2015: Travis Flock & Alexander Waters
2014: Wesley Hauser & William McManus
2011: Peter Guiden
2010: Justin Allen
2008: Austin Kline & Calvin Pohl
The Ernest G. Carscallen Prize in Biology Given in memory of Ernest G. Carscallen, son of Professor and Mrs. George C. Carscallen. The income from the fund is awarded to an outstanding major in the senior class.
2014: Adam Barnes & Cameron Waller
2012: Peter Guiden & Michael Trevino
2011: Brandon Tritle
2010: Jacob Grow
2007: Ryne Gorsuch & Nick Gregory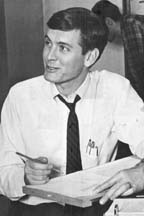 The Thomas A. Cole Alumnus Prize in Biology This award is named for Thomas A. Cole, Class of '58 and longtime Norman E. Treves Professor of Biology at the College. It is awarded to a graduate who is involved in further study in the area(s) of biology, environmental science, or medicine.
2014: Michael Washburn '09
2011: Nick Gregory '07
2010: Maury Raycroft '03
2008: Nicholas Negovetich '01
More information on financing your Wabash College education.