Parents
Family Day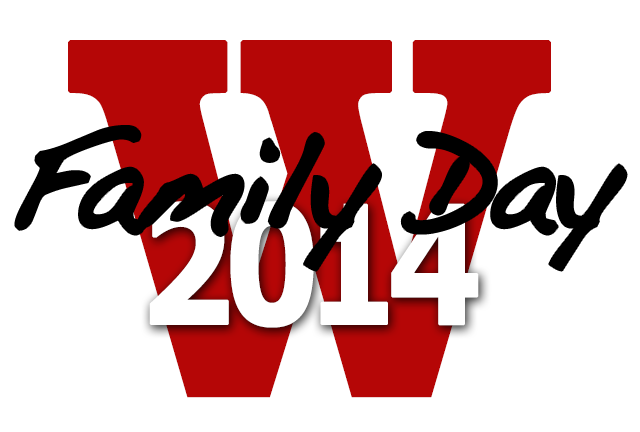 Saturday, October 25, 2014
Schedule:
Breakfast - 8:00 AM - 9:30 AM
Start your day with a continental breakfast on us.
Trippet Hall, Dining Room

Welcome - 8:30 AM
Dr. Scott Feller, Dean of the College, will offer some opening remarks and answer questions from parents.
Trippet Hall, Room 123

Informational Sessions - 8:50 AM - 11:40 AM
Trippet Hall, Room 123
A Four Year Outline for Wabash Students - the Parent's Role - Dean Mike Raters, Dean Marc Welch: 8:50 - 9:20 AM
Financial Aid, After the First Year - Heidi Carl: 9:25 - 9:55 AM
How Healthcare works at Wabash - Carol Lamb, Dr. Scott Douglas '83: 10:00 - 10:30 AM
When My Son Needs Academic Help - Jill Rogers, Zachery Koppelmann, Heather Thrush: 10:35 - 11:05 AM
Where the Liberal Arts and Career Prep Intersect - Scott Crawford, Cassie Hagan: 11:10 - 11:40 AM
**Special session for siblings, friends, and others - getting ready for college - 10:00 AM - 11:00 AM
Wabash's Admissions team gives you the insiders look at preparing for college and navigating the college search process. Hays Hall, Room 104


Indoor Tailgate - 11:45 AM - 12:45 PM
Enjoy some food, drinks, and company of other parents in the comfort of Knowling Fieldhouse prior to the football game against Oberlin. $10/adult $8/student - Please register to reserve your spots.
Allen Center, Knowling Fieldhouse


Football Game - 1:00 PM
Experience the atmosphere of football Saturdays at the College and join our loyal fans for the football game against Oberlin.
Sewell Field at Hollett Little Giant Stadium
Complete the registration for free tickets to the game. Tickets can be picked up at Trippet Hall in the morning (8:00AM-11:30AM) or at the indoor tailgate.

Reservations Are Now Closed