Biology AT
WABASH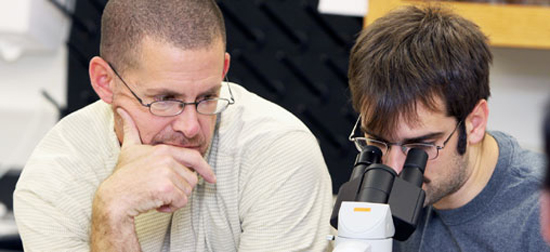 The Wabash biology department distinguishes itself with a strong and diverse faculty and a commitment to undergraduate teaching and research.
The
curriculum
emphasizes analytical and problem solving skills that enable students to reach their own conclusions and solutions. In a field that is rapidly changing, the ability to acquire new information and place it in a broad context is a crucial skill.
Wabash faculty memberes encourage students to participate in numberous off-campus study and field study programs. Professor Eric Wetzel has developed a
Global Health Initative
with a university in
Huanuco

, Peru.
The new iniative opens the door to joint research, immersion trips, and more.