Biology AT
WABASH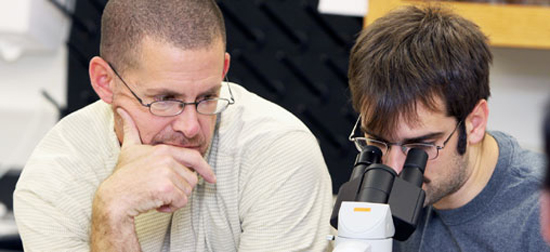 The Wabash biology department distinguishes itself with a strong and diverse faculty and a commitment to undergraduate teaching and research.
The
curriculum
emphasizes analytical and problem solving skills that enable students to reach their own conclusions and solutions. In a field that is rapidly changing, the ability to acquire new information and place it in a broad context is a crucial skill.
Wabash faculty members encourage students to participate in numerous off-campus study and field study programs - including a course in
global health
which studies for two weeks in Peru
.
During Top 10 visitation days the Biology Department hosts visiting students for a classroom experience. Students visiting Nov. 7 participated in a lab exercise.
Click here
for the results.