Department of Physics AT
WABASH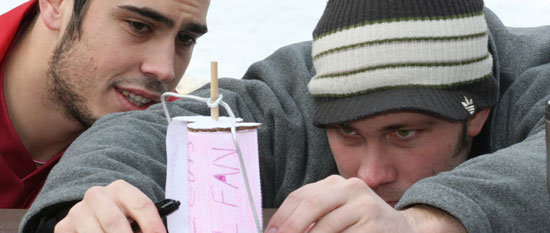 Our students share the advantages of a large university, while benefiting from the close personal interaction unique to a small college. Our energetic faculty members are not only deeply committed to education in a liberal arts environment, but they are also actively engaged in significant research with major universities and national laboratories.
The goal of the Wabash Physics Department is to provide our graduates with a solid understanding of the fundamental laws governing our universe and the ability to apply these laws to real-world problems.
Our students also engage in research projects through our Advanced Laboratory course. Their research projects and papers are found here.
A copy of our 2013 Department Newsletter can be found here.
MAJORS, MINORS AND OTHER PROGRAMS OF STUDY

AT WABASH
---