Pastoral Leadership
* blog posts from our pastors on their
South Africa study tour
follow them at:
MATTHEW COWDEN, PASTOR of ST. MICHAEL and ALL ANGELS EPISCOPAL CHURCH, SOUTH BEND, INDIANA
TRACY PASCHKE-JOHANNES, PASTOR of HOLY TRINITY LUTHERAN CHURCH, MUNCIE, INDIANA
ERIC AUGENSTEIN, DIRECTOR of VOCATIONS, ARCHDIOCESE of INDIANAPOLIS
---

The Wabash Pastoral Leadership Program provides pastors with a rich understanding of public life in Indiana and Christian resources that will help prepare them for major leadership roles in the future. The goals of the program are to enhance excellence in ministry of a group of talented young pastors in Indiana and to raise the professional and social status of ministry appropriately by expanding their circles of contacts and influence.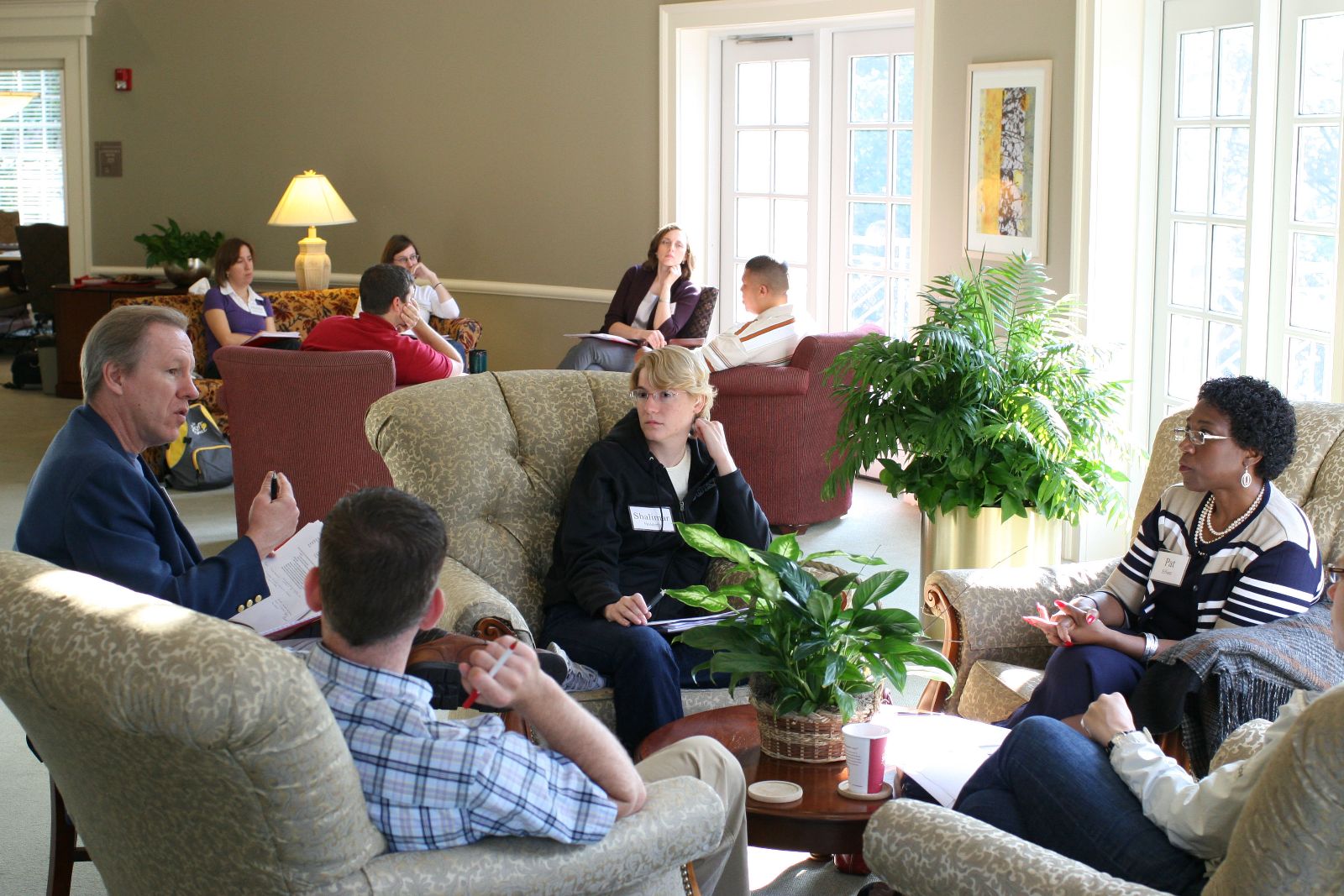 The program selects up to eighteen Indiana pastors who in their first five to ten years have demonstrated high potential for significant leadership. They participate in a series of meetings, conversations with outstanding leaders, and two study tours over a two-year period.
Founded at Wabash College in 2008, the Pastoral Leadership Program, has been generously funded by a grant from Lilly Endowment Inc. The grant provides resources that will continue the program through 2016.

"The local pastor and congregation is God's best idea for the mending of the entire universe." Reverend Dr. Peter Storey (influenced by Rev. Daniel Erlander)