Art
Current Exhibition Schedule
Eric Dean Gallery: 2015-2016 Exhibition Schedule
---
Fine Arts Center Wabash College
September 18 – December 12, 2015
35 Retro: Doug Calisch (1980-2015)
Opening Reception: Friday, September 18, 5–7 p.m.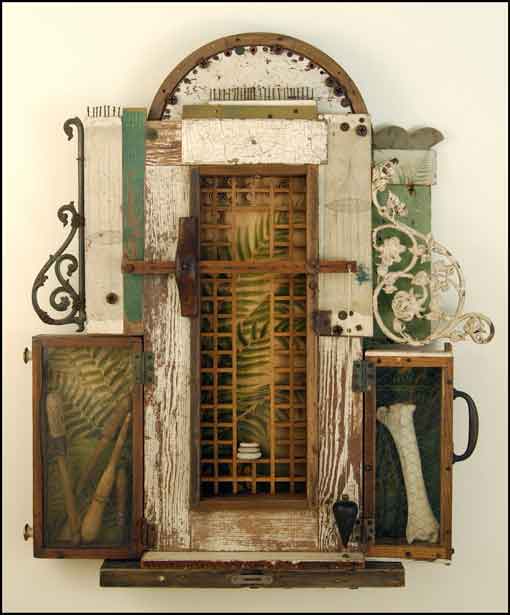 Square, Level, and Plumb (2007), 45"h x 32"w x 7"d, Collected & Altered Materials
This retrospective exhibition celebrates the distinguished teaching and artistic career of Professor of Art Doug Calisch. Calisch has taught ceramics, sculpture, and photography at Wabash College for 35 years. The exhibit encompasses a broad range of his art, including significant ceramic, mixed media, wood, and painted wood constructions, along with his recent wall-relief constructions using found objects and photographs. His work embodies the delicate balance between preserving an object's history and creating new ways of looking at and thinking about forms and images.
---
January 29 – April 9, 2016
Generations: Sculpture in Stone from Zimbabwe, Africa
Opening Reception: Friday, January 29, 4:30–6 p.m.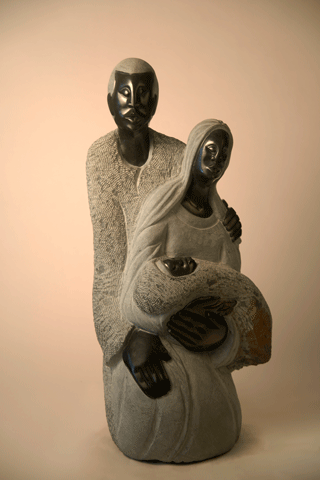 Madonna with Child, n.d., Washington Msonza, Zimbabwe, Stone
Featuring large-scale stone sculptures from the nation of Zimbabwe, this exhibition reveals one of the 20th and 21st centuries' most cohesive and enduring art movements. The Hans Dietrich Huebert Collection spans three generations of works by Shona artists; from early masters and second-generation sculptors like Nicholas Mukomberanwa and Dominic Benhura, who received worldwide acclaim, to new sculptors like Eddy Nyagweta and Washington Msonza. Generations is curated by Professor Elizabeth Morton and Wabash students.
---
April 22 – May 15, 2016
2016 Senior Art Majors Exhibition
Opening Reception: Friday, April 22, 4:30–6 p.m.
Wabash senior art majors Zachary Boren, Robert Carter, Shariff Harrison, James Kennedy, Roy Taylor, and Aren Peterson will exhibit their art works. The exhibit represents a final rite of passage for these talented men who have dedicated their academic focus to the visual arts.