Teacher Education
Faculty & Staff
Pittard, Michele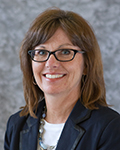 Department and Location
Associate Professor of Educational Studies, Dept Chair
Education Studies
Forest Hall 204
Seltzer-Kelly, Deborah
Department and Location
BKT Assistant Professor of Educational Studies
Education Studies
Forest Hall 203
Degree(s)
PhD, (Curriculum Studies) University of Nevada, Reno; M.A. (Colonial Latin America, Cultural Studies), University of Nevada, Reno
Interests
Dr. Seltzer-Kelly's research interests include
Courses
EDU201 Philosophy of Education; EDU302 Diversity and Multicultural Education in High School Curriculum & Instruction; EDU330 Urban Education; EDU370 Special Topics in Education; EDU404 Special Methods: Social Science
Notes
Dr. Seltzer-Kelly came to Wabash College in the fall of 2012. Previously, she taught at Southern Illinois University, Carbondale, for four years, and prior to that she coached the national championship speech and debate team at the University of Nevada, Reno, for three years. Dr. Seltzer-Kelly and her husband live in Crawfordsville, along with two dogs and three cats, and enjoy travel, cooking, and growing orchids.
Klein, Anita
Department and Location
Interim Program Coordinator for Secondary Licensure
Education Studies
Forest Hall 202
Mangold, Kristi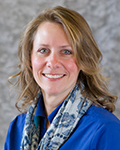 Contact Info
Department and Location
Administrative Assistant, Division I
Mathematics & Computer Science
Goodrich Hall 106
Butler, Deborah A.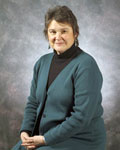 Contact Info
Department and Location
Professor of Education Emeritus
Education Studies
Degree(s)
Ed.D. University of Virginia
Interests
Vietnam War Literature by Women, Middle Level Language Arts , Liberal Arts Education and Teacher Edu
MAJORS, MINORS AND OTHER PROGRAMS OF STUDY

AT WABASH
---