Admissions & Financial Aid
Transfer Admissions
Students in good standing at another college are welcome to apply for transfer admission to Wabash. There are several different ways to submit your application for admission. All will be evaluated in the same manner regardless of the format through which they are submitted.
Apply Online
You can apply online to Wabash 24 hours a day. To start your application, log into your eWabash account (login box on the right). If you don't yet have an eWabash account, click here to create one. This account allows you to work on your application whenever you wish and once submitted, you can track the status of your application and see what materials still need to be submitted in order to complete your application. The online application is completely secure, and only you can access your information.
You will need to deliver a copy of the High School Report to your guidance counselor. Click on the link to download a copy of the High School Report.
Wabash also accepts the Common Application and we treat this application the same as we do our own application during the review process.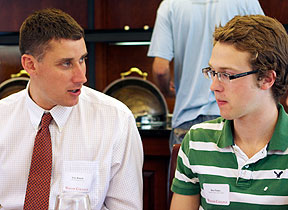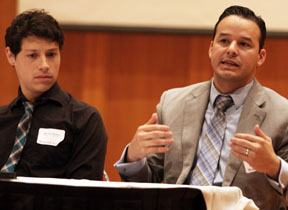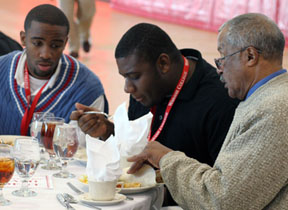 Print an Application
Download and fill out the application in Adobe Acrobat. Print it out and sign it. This file includes all supporting materials, such as the Secondary School Report and the Dean of Students' Recommendation. Both forms are found on Step 4 of the online application. Don't forget to attach your essay before mailing it in.
You can apply to Wabash 24 hours a day online and, in general, should follow the same procedures for admission listed for freshmen admissions with these additional requirements:
Final secondary school transcript sent to the Wabash College Admissions Office. The transcript must include eighth semester grades and a final class rank.
Official transcripts of all college courses attempted sent directly to Wabash from the Registrar of each college previously attended. Courses considered for transfer credit must be of a liberal arts nature. Only classes from an accredited college or university with a grade of C or higher will be considered for transfer credit.
A written statement explaining why you wish to transfer to Wabash College.
A personal interview with an admissions counselor.
Complete the top part of the Dean of Students' Recommendation Form, then give it to the Dean of the college or university from which you are transferring. The Dean is to complete the form and return it directly to the Wabash College Admissions Office.
Have a letter of recommendation sent to Wabash by a college official, preferably your college advisor.