Alumni
Faculty-Alumni Symposium
"Wally Tunes"
A Wabash Symposium on Music & the Liberal Arts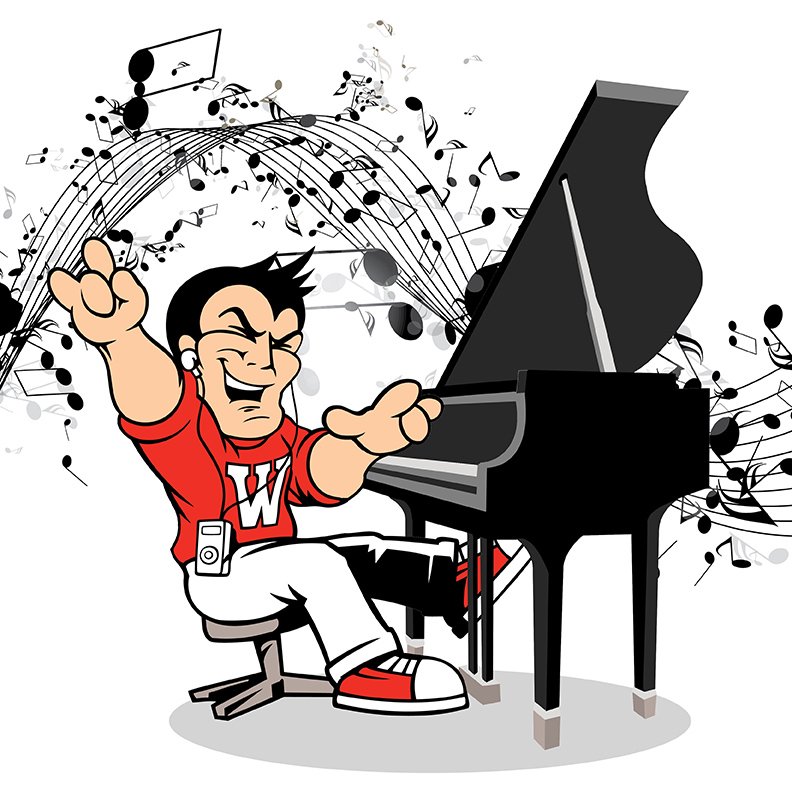 The Fifth Annual Alumni-Faculty-Staff Symposium on the liberal arts developed by the National Association of Wabash Men and the Indianapolis Association of Wabash Men.

Wabash College Fine Arts Center
Friday, February 21, 2014

* * * * *

Opening Session
1:00 p.m. –– Salter Hall
Dr. Peter Hulen – "Wally Gets Analytical"
What Happens When a Student Dissects Music?

* * * * *
Concurrent Colloquia Sessions
1:45 p.m. to 4:45 p.m.

Korb Classroom

Salter Hall

1:45 PM

Dr. Richard Bowen
"Pop Music of the 1960s:
Music When the Words Mattered"

Philip Seward '82
"Musical Storytelling:
From Avant-Garde to
Contemporary Music Theatre"
2:30 PM
Dr. Christie Byun
"The Economics of the Popular Music Industry"
Andrew McKone '07
"The Luthier's Craft &
Violin Making in the 21st Century"
3:15 PM
Professor Kristen Strandberg
"Duke Ellington at Wabash"
Gordon Bonham '80
"Where Blues Meets the Banjo"

4:00 PM

Dr. Jeff Mehltretter Drury
"What's Going On?
The Function of Music in the
1960s Student Movement"
Eric Stark '88
"…The Old Lie…"
How Sophomore C&T Haunts My Life as a Musician, or, The Reluctant Conductor's Guide to the music of Benjamin Britten and the Poetry of WWI Soldier Wilfred Owen
4:45 PM
Dr. James Makubuya
"Folk Instruments:
Their Multidisciplinary Roles as
Windows and Mirrors"
Rick Fobes '72
"Band on the Run"…Thoughts and Insights for Creating a Band, Making it Successful, and…Having the Time of Your Life!

Finale Session
5:45 p.m. – Salter Hall
Allen Schulz '87, Diane Norton & Prof. Kristen Strandberg
"Working Together in Separate Spaces"

* * * * *

"Wally Tunes" Reception in Fine Arts Center
6:30 p.m.

* * * * *

"Wally Tunes" Concert in Salter Hall
7:30 p.m.
The concert will feature performances by
Dr. Peter Hulen, Dr. James Makubuya, Gordon Bonham '80 and Philip Seward '82

* * * * *
All colloquium sessions are free and open to the public. No RSVP Required. Reception is $15 per person and we request
RSVP by February 17. You can register online here or contact Michele Ward at 765-361-6369 or wardm@wabash.edu.