Pastoral Leadership
News
Dates Announced for 2016 All Cohort Reunion
The 2016 All Cohort Reunion will take place November 9-11, 2016, at Jameson Camp, featuring keynote speaker Dr. Nancy T. Ammerman, Professor of Sociology of Religion at Boston University. (For more information on Dr. Ammerman and her work, please see her bio here.) We'll share more details in the months to come, but please mark your calenders now to make time for what promises to be an engaging and edifying reunion of Cohorts One, Two and Three.
2015 All Cohort Reunion Highlights
Every year, the Wabash Pastoral Leadership Program pastors gather together at a retreat center in Indiana for continued learning in adaptive leadership theory and peer-bonding. In 2015, Rev Alan Storey, Methodist pastor from South Africa was the keynote presenter, who lectured on Luke and Acts to remind the pastors that their goal as pastors is to cherish life and live out our baptisms without fear. He reminded the pastors of God's story, and of their ordination vows to treasure the story, and creatively birth something new as they live out the story of God's love for all people. We look forward to visiting Pastor Storey when future cohorts travel to South Africa.
Krista Tippet, host of NPR's On Being, was the keynote presenter at the 2013 Wabash Pastoral Leadership Program reunion.
Wabash Pastoral Leadership Program Nets $1.7M Continuation Grant
Wabash College President Gregory D. Hess announced a $1.73 million grant from Lilly Endowment Inc. that will support the continued work of the Wabash Pastoral Leadership Program. The grant will enable Wabash to continue the program through 2019. "The Pastoral Leadership program prepares Indiana pastors to become influential leaders in the congregations and the communities they serve," said President Hess. "The College is grateful for the Endowment's ongoing commitment to this critically important work." Read More
Fourth Cohort Selected for Wabash Pastoral Leadership Program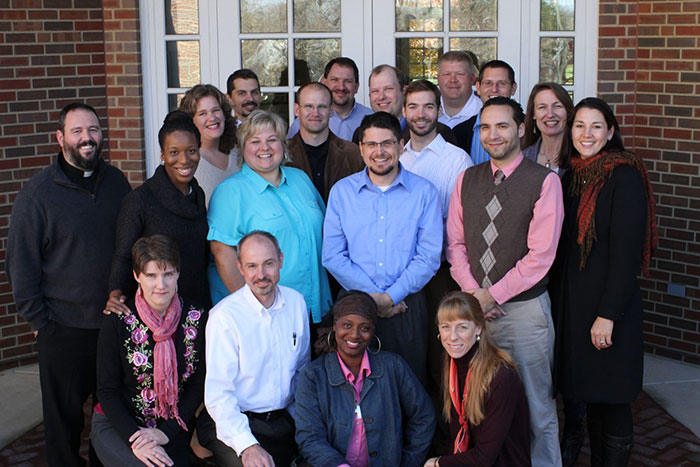 Seventeen Indiana pastors have been chosen to make up the fourth cohort of the Wabash Pastoral Leadership Program. The group is comprised of pastor's from eight demonimations
Cohort 3 with Archbishop Emeritus Desmond Tutu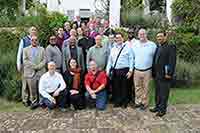 The third cohort group of the Wabash Pastoral Leadership Program on a study tour of South Africa worshipped and participated in communion with Archbishop Emertus Desmond Tutu at St. George's Cathedral in Cape Town. Read More
Lilly Grant Supports National Pastoral Leadership Initiative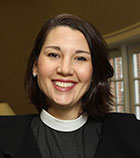 The Wabash Pastoral Leadership Program will coordinate a national initiative to build the leadership skills of pastors at a critical early stage of the ministerial careers. Encouraged by the success of the Wabash program, the Endowment awarded grants to 11 organizations across the country to establish similar leadership development programs for early career pastors in other regions. Read More
Nelson and Manning Named to Lead Pastoral Leadership Program

Dr. Derek Nelson, Associate Professor of Religion at Wabash College, has been named the new Director of the Wabash Pastoral Leadership Program. Reverend Elizabeth "Libby" Manning has been named the program's new Associate Director. The Lilly Endowment-funded program helps develop pastors early in their careers so that they can become leaders in the communities they serve. Read More
Wabash Pastoral Leadership Program Lands $1.5 Million Continuation Grant

The Wabash Pastoral Leadership Program, founded at Wabash College in 2008, has received a $1.57 million continuation grant from Lilly Endowment Inc. The grant provides resources that will continue the program through 2016, which will allow two additional cohorts of 18 pastors each to participate in the comprehensive leadership development program. Read More
Second Cohort Selected for Wabash Pastoral Leadership Program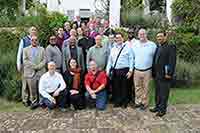 Two Wabash alumni are among 18 Indiana pastors have been selected to participate in the Wabash Pastoral Leadership Program, a Lilly Endowment-sponsored program at Wabash College. The participants include Wabash alumni Tom Bartley '93 and Jeff Bower '83. The Wabash Pastoral Leadership Program target Indiana pastors with between five and 10 years of experience following their graduate seminary studies and invites them to participate in a two-year program of leadership development and pastoral reflection. Read More
Dreitcer, Rogers Discuss "The Art of Peace" for Pastor Leaders

At the center of this group's willingness to move into the unknown that day were Andy Dreitcer and Frank Rogers. I left not only with great respect for their work, but for the way they work together. Read More
Lilly Endowment Funds Innovative Wabash Pastoral Leadership Program
Wabash College has received a $1.5 million grant from Lilly Endowment Inc. to establish the Wabash Pastoral Leadership Program. The Program will target Indiana pastors with between five and 10 years of experience following their graduate seminary studies and invite them to participate in a two-year program of leadership development and pastoral reflection. Read More