Admissions & Financial Aid
Transfer Admissions
Students in good standing at another college are welcome to apply for transfer admission to Wabash. There are several different ways to submit your application for admission. All will be evaluated in the same manner regardless of the format through which they are submitted.
Apply Online
You can apply online to Wabash 24 hours a day. To start your application, log into your eWabash account (login box on the right). If you don't yet have an eWabash account, click here to create one. This account allows you to work on your application whenever you wish and once submitted, you can track the status of your application and see what materials still need to be submitted in order to complete your application. The online application is completely secure, and only you can access your information.
You will need to deliver a copy of the High School Report to your guidance counselor. Click on the link to download a copy of the High School Report.

Wabash also accepts the Common Application and we treat this application the same as we do our own application during the review process.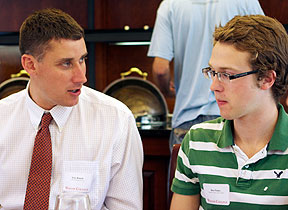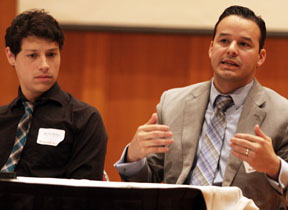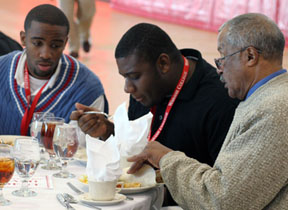 Print an Application
Download a copry or fill out the application in Adobe Acrobat. Print it out and sign it. This file includes all supporting materials, such as the Secondary School Report and the Verification of Good Standing form. Both forms are found on Step 4 of the online application. Don't forget to attach your essay before mailing it in.
In general, applicants should follow the same procedures for admission listed for freshmen admissions with these additional requirements:

1. A written statement discussing your reasons for wanting to transfer to Wabash.
2. A final high school transcript sent to the Admissions Office directly from the school including the following information:
a. Final class rank
b. Final GPA
c. SAT or ACT results.
3. An official college transcript sent directly from all colleges attended to the Wabash College Admissions Office.
4. A written recommendation from a college official at your last institution, preferably your college advisor. An additional recommendation from your high school advisor is optional.
5. Wabash College requires the Verification of Good Standing form, completed by the dean of your present college. If you are not currently attending college, this form should be completed by the dean of the college you most recently attended. This form is enclosed.

Transfer Credits
Your college transcript(s) will be evaluated by our Registrar, and you will be notified of the number of transferable credits should you be admitted to Wabash College. In general a grade of "C-" or better in a course of liberal arts nature which was taken from an accredited institution will be accepted for transfer. Wabash College will accept for transfer, college courses taken by a high school student only when the student enrolled in a section for a college course that included students from the general college population. A total of 18 courses needed for graduation must be completed at Wabash (5-6 semesters).

Scholarships and Financial Aid
Wabash merit-based awards may be available to admitted transfer students. For consideration of need-based financial aid eligibility, applicants must also complete the Free Application for Federal Student Aid (FAFSA) and include the Wabash College school code (001844). The priority filing date for the FAFSA is February 15th.

Housing
All transfer students who enroll with freshmen or sophomore status are required to live on-campus. Any exceptions must be approved by the Dean of Students Office.

Intercollegiate Athletics
If you intend to participate in intercollegiate athletics at Wabash College, please contact Joseph Haklin, Director of Athletics and Wellness, at 765-361-6233 or haklinj@wabash.edu.