Fine Arts Center Box Office
Events
PRESIDENT'S DISTINGUISHED SPEAKER SERIES: WILL SHORTZ
Friday, September 6, 8:00 PM

Wabash College Fine Arts Center
Ball Theater
The President's Distinguished Speaker Series presents Will Shortz.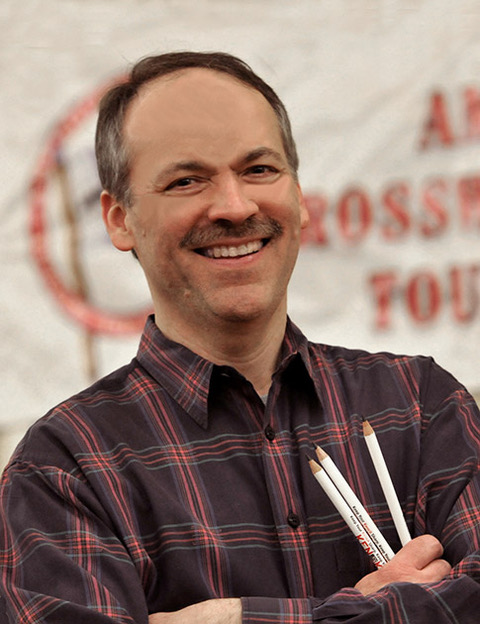 A native of Crawfordsville, Will has been the puzzle master for NPR's Weekend Edition Sunday since the program's start in 1987, crossword editor of The New York Times since 1993, editor of Games magazine for 15 years, and the founder and director of the American Crossword Puzzle Tournament, which has been held annually since 1978. He also founded the World Puzzle Championship in 1992, and he co-founded the World Puzzle Federation in 1999. He has received an honorary degree from Wabash.
General Audiences: Suitable for all ages with no offensive material.
Tickets are available beginning Thursday, August 22 12:00 AM.
FINE ARTS BOX OFFICE
Fine Arts Center
Wabash College
765.361.6411
finearts@wabash.edu
Twitter
Box Office Hours
Monday – Friday, 8:30am-noon and 1:30-4pm, and 90 minutes before curtain time for ticketed events.
Ticket Information
Admission is FREE to all events. Free tickets are only required for Theater Productions, President's Distinguished Speakers Series, and Visiting Artist Series events. All events are subject to change.
Visit www.wabash.edu/calendar for the latest calendar information.
Sponsors
The Visiting Artist Series is funded in part by the Tippecanoe Arts Federation, the Indiana Arts Commission, and the National Endowment for the Arts.
If you have any technical difficulties when reserving tickets, please contact the Fine Arts Center Box Office at 765-361-6411 or finearts@wabash.edu.