Career Services
Entrepreneurship
Entrepreneurship is the effort to create something new that solves problems in our communities, markets, and world. It is risky and intensive, and it often requires an exceptional synthesis of bold vision, ingenuity, complex problem-solving, effective communication, and work ethic. The Wabash education of the whole person prepares excellent entrepreneurs, ready to tackle tough problems with novel solutions.
At Wabash, entrepreneurship connects with critical thinking, responsible action, humane living, and effective leadership. It connects the creative, insightful, and adventurous liberal arts learner with a world in which he is ready to enact change. Whether in for-profit startups, ventures for social purpose, or community engagement projects, Wabash is ready to enable its students' big ideas.
---
EDUCATION is crucial to a strong start in entrepreneurship.
Signature Event--THE ENTREPRENEUR SUMMIT, dedicated to inspiring and educating future entrepreneurs
Advice for getting started in personal consultations
Curated links to help you learn more about entrepreneurship and build the skills you need
OUR SUPPORT puts students into a community of entrepreneurs with the resources they need to bring an idea to life.
Signature Program--THE FORGE, a co-working community dedicated to fostering entrepreneurship at Wabash
Signature Program--Schroeder SEED Grants, micro-grants for initiating new student ideas
Collaboration resources through the Wabash Entrepreneur Network
TAKING ACTION is the only way to get a new idea off the ground and out into the world.
Signature Event--IDEASPARK, dedicated to turning an idea into a concrete plan of action
Curated links to additional paths to action, including funding sources and plan competition
WABASH ENTREPRENEURSHIP NEWS
March, 2014-- Lessons From Out West: How To Make Waves in Tech Space
March, 2014-- Lessons from out West: Lessons from Small Places
February, 2014-- Lessons from out West: Building Entrepreneurial Culture
February, 2014-- Lessons from out West: Building Entrepreneurial Culture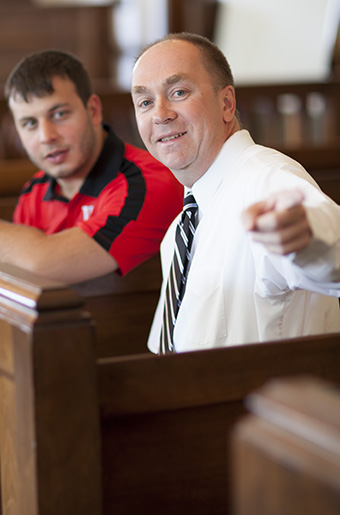 December, 2013--Wabash receives new Lilly Endowment Grant supporting entrepreneurship, leadership, and much more.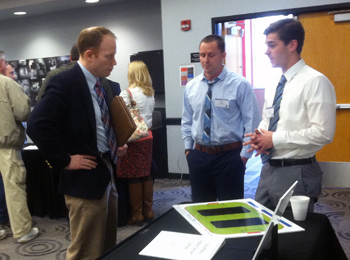 April, 2013--Three Wabash men at the Young Entrepreneur Program in Indianapolis.