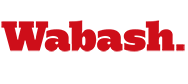 School record: Four Seniors Awarded Orr Fellowships
by Christina Egbert

January 19, 2018

For the first time since the program's inception in 2001, four Wabash College seniors have been awarded Orr Fellowships.

Zackery Carl, Jordan Hansen, Brian Parks, and Joe Walters are guaranteed a two-year, salaried position with one of the Orr Fellowship's host companies. As Orr Fellows, they will receive executive mentorship and participate in a curriculum designed to develop understanding and skills vital to the spirit of entrepreneurship and business leadership.

"The Orr is one of the most highly prized fellowships in Indiana, and Wabash has four!" said Roland Morin '91, director of the Schroeder Center for Career Development and Center for Innovation, Business, and Entrepreneurship (CIBE). "When you compare fellow positions based on the size of the school, Wabash is punching well above our weight-class."

In order to be considered for an Orr Fellowship, a student must demonstrate leadership potential on and off campus, have a cumulative 3.5 GPA or higher (students with as low as a 3.2 GPA are considered if they have extensive leadership experience), and have a strong interest in entrepreneurial business or organizational leadership.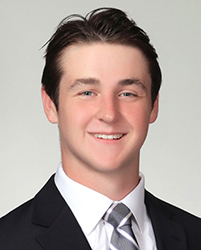 Zackery Carl of Poseyville, IN, is a financial economics major with a Spanish minor and is a member of Phi Gamma Delta and College Mentors for Kids. He will be working at Lacy Diversified Industries, an investment and operating holding company.
"Career Services and the CIBE were instrumental in helping me through the whole process," Carl said. "The CIBE gave me the experience I needed to be qualified by developing both my hard and soft skills. Career Services provided me with mock interviews and general career advice that allowed me to perform well in my interviews and interactions with other professionals."
Carl wants to own his own company some day and hopes his Orr Fellowship experience will give him the startup experience and networking tools to make that happen.
Brian Parks of Indianapolis, IN, is a math major with a theatre minor and will be working at Indiana University Health. He was a captain on the football team and is involved with the Malcolm X Institute, Wabash Makes Plays Every Day, the African Student Association, the CIBE, and is a Sports Information assistant.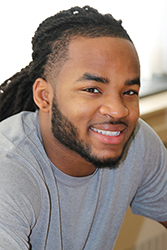 "Finding out I won the fellowship was truly a surreal moment," Parks said. "I had just won an epic rivalry football game (the Monon Bell game) and this news just added to an unbelievable week. I feel really blessed and humbled to be a part of a special organization."
Parks hopes this experience helps him find a career he's passionate about while paving the way for more minorities to become Orr Fellows.
"When I think of a young business leader I would want to follow or work for," Morin said, "I look for the person who takes in information, thinks about it from various sides, looks at the pros and cons and then formulates a plan that he thinks is going to work. This is Brian and Zack.
"They are both passionate, engaged, and self-aware. They put in the hard work to achieve their goals, but, at the same time, they want to make sure their peers are not being left behind. They are kind and caring men that are going to accomplish great things."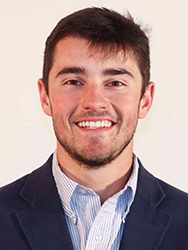 Jordan Hansen of Lowell, IN is a political science major with a history minor and will also be working at Indiana University Health. He is a member of the baseball team, Phi Gamma Delta, the Sphinx Club, Sons of Wabash, and Student Senate.
"I was thrilled to know that I had been offered a position with a company with a mission such as IU Health and that the next phase of my life had been figured out," Hansen said. "I hope to gain insight and knowledge of the intricacies within the operations of business while also giving back and providing healthcare accessibility and equality to Hoosiers at home in whatever capacity that may be.
Hansen's long-term goal is to help equip and educate the state and, eventually, the nation on healthcare, nutrition, and best practices to enhance the quality of life for individuals.
Joe Walters of Green Bay, WI, is an economics major with minors in history and Asian studies. He is a member of Sigma Chi, Sons of Wabash, Phi Alpha Theta, and is the head of the Trace Bulger Committee and founder of the Better Readers Foundation, Inc. He will work at hc1.com, a healthcare relationship management platform to personalize the healthcare experience for both providers and patients.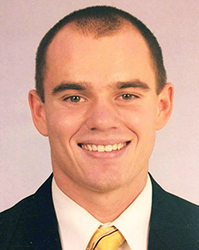 "Throughout the interviewing process," Walters said, "I had ample experiences to choose from to discuss because of experiences Wabash has given me, from leadership to handling a difficult situation to creating a new event on campus. Wabash also helped instill in me the confidence I needed to talk about my college experiences and illustrate them in a manner that could connect with the interviewer."
Walters plans to take a liberal arts approach to his Orr Fellowship and learn about as many facets of business as he can. He looks forward giving back to the community though the civic engagement part of the fellowship, which is required of all Orr Fellows.
"I am in awe of Jordan's intellectual curiosity and his willingness to engage with sources and ideas in the classroom," BKT Assistant Professor of History Sabrina Thomas said. "He is a natural learner and will bring his thirst for knowledge and the understanding of his responsibility as a global citizen to everything he does.
"Joe is a critical thinker and is not afraid to challenge his own ideas in order to discover 'truth' and balance and to understand various perspectives of a single issue. I believe Joe has only just tapped the surface of his intellectual ability, and I genuinely hope he continues to learn!"