Six Programs Prominently Ranked
by Richard Paige • September 9, 2016
Share:
Six Wabash College degree programs rank among the top one percent of programs nationwide, as College Factual released its rankings of U.S. colleges and universities.
Inclusion in College Factual's rankings means that Wabash ranks among the top 17 percent of nearly 1,400 four-year colleges in the United States. College Factual's listings are focused on the different aspects of the education an institution provides, including factors like overall quality, best value, and rankings for specific majors.
In addition, College Factual considers Wabash to be an excellent value, ranking in the top nine percent of all schools nationally, saying "Wabash College's emphasis on high quality education, combined with its overall low net price, delivers students a great value for the money."
Twenty-four Wabash programs were ranked in the top-15 percent nationally, including 13 in the top five percent. Further, six were tabbed in the top one-percent nationwide, including foreign languages and linguistics, Germanic languages, history, and mathematics and statistics.
The Wabash foreign language and linguistics program ranked ninth of 947 programs nationally, according to College Factual.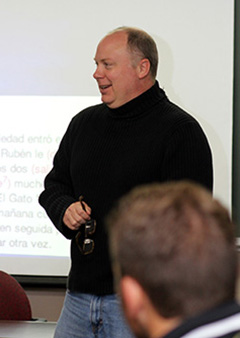 "The Humanities and Fine Arts at Wabash College are experiencing a period of unprecedented success and recognition," said Daniel Rogers, Professor of Spanish and Division II Chair. "Our Modern Languages faculty are extraordinarily dedicated and committed to helping students achieve success in the classroom here at home and abroad. Languages are foundational to the project of a Liberal Arts education and I'm very pleased to see my colleagues recognized for their excellence."
Germanic languages ranked as the top program among 947 rated nationally. Rigorous immersion learning trips have helped the Wabash German faculty build a strong reputation, both on campus and among their peers.
"Wabash College is a great place to study German, and it's an honor to have the strength of our program recognized on a national level," said Brian Tucker, Associate Professor of German and department chair. "We are lucky to have students who work hard and are excited to read, write, and think in another language. Our students have a lot of opportunities -- through immersion trips, study abroad, and independent research -- to get out in the world and put their German to use."
The College's history department ranked second of 1,250 programs across the country.
"The Wabash history major is nationally recognized for its focus on world history," said Stephen Morillo, Professor of History and department chair. "In addition to a foundation in global and comparative methods of studying the past, Wabash history majors learn historiography and practice the art of writing frequently and intensively. The history Department does not so much teach about history as it trains every major to be his own historian."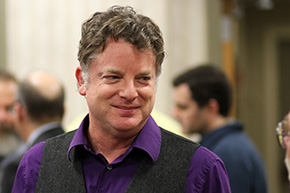 Wabash's mathematics and statistics programs also were rated among the nation's elite, both earning a top one-percent honors. Mathematics rated seventh of 1,186 programs, while mathematics and statistics ranked 10th of 1,235 programs.
"I am pleased that our programs have received this recognition," said William Turner, Associate Professor of Mathematics and Computer Science and department chair. "Our faculty work hard to engage our students and prepare them for graduate school or careers in the very diverse fields that employ mathematicians, such as teaching, actuarial science, national security, robotics, animated films, and even law. The skills and tools they learn here will serve them well throughout their lives no matter their career goals."