WDPD Hosts Montgomery County Planning and Zoning Talks
by Richard Paige • April 6, 2018
Share:
Wabash Democracy & Public Discourse (WDPD) will host a public dialogue centered on planning and zoning in Montgomery County on Tuesday, April 10 from 6:30-8 p.m. at Southmont High School. Titled "Planning for Montgomery County's Future," the event will be the first in a series of public conversations as part of WDPD's long-term planning and zoning initiative.
As officials continue to move forward with efforts to commission a countywide comprehensive plan, public interest in planning and zoning has become more evident in the region. Montgomery County is one of the few counties in Indiana without comprehensive planning in place, and the only such county with a city that has its own zoning authority. An online poll conducted by the Journal Review on the issue has received almost 3,000 votes—with more than half of respondents indicating they did not believe planning and zoning would benefit Montgomery County—and local politicians and community groups have made planning and zoning a prominent issue in the upcoming primary elections.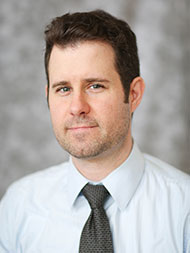 The April 10 event will feature small group conversations led by specially trained facilitators from WDPD. Participants will be able to share their own views and learn from their peers about what the pros and cons of zoning are from multiple perspectives. While participants are encouraged to speak openly during the dialogues, facilitators will also work to insure productive discussion between group members, to ensure that all voices are heard.
The conversations are structured to gauge opinions on planning and zoning itself and to gain a better understanding of the development priorities of Montgomery County residents. "There are essentially two goals for this event," noted Michael Bergmaier, WDPD's Program Coordinator. "We obviously want to offer residents the opportunity to weigh in on planning and zoning in an independent forum. But we also want to gather information that is more foundational by inviting participants' perspectives on what they want to preserve and what they want to change in their communities."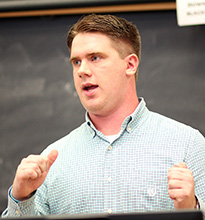 "One thing that people need to understand is that no matter what your stance is on zoning, we all want to improve Montgomery County" said Ben Johnson, Senior Democracy Fellow. "There are communities that have comprehensive planning with no zoning ordinance. While we are going to take the zoning question head-on, we also want to gain public input on what citizens think should be included in this comprehensive plan process. Whether you're for or against zoning, anyone can contribute to this conversation."
The event will take place in the cafeteria of Southmont High School, 6425 U.S. 231 South, Crawfordsville, IN. Doors will open at 5:30 p.m. with the event beginning promptly at 6:30 p.m.