Wabash Hosts Tournées French Film Festival
by Richard Paige • August 27, 2018
Share:
A pair of Wabash College professors secured a grant that will allow the College to host a six-week festival of French Films, beginning Aug. 30.
French professors Adrien Pouille and Karen Quandt received a grant from the FACE Foundation (French-American Cultural Exchange) which brings the Tournées French Film Festival to campus Aug. 30 through Oct. 2.
The festival will feature six films with each addressing global and contemporary issues that are central to the exploration of the humanities at Wabash. The selections to be screened particularly emphasize African film, in conjunction with Dr. Pouille's interdisciplinary fall semester course on African Film.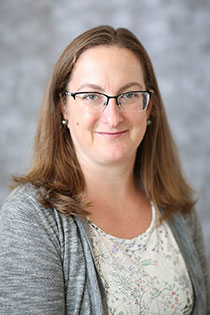 "We are very excited to have been awarded this generous grant to host a Tournées Film Festival here at Wabash," said Dr. Quandt, Byron K. Trippet Assistant Professor of French. "Not only does this festival give our students and the wider community access to films that would normally only be available in metropolitan areas or abroad, it also promises a multicultural and interdisciplinary dimension that is sure to resonate with our wider curriculum. Above all, we can't wait to see what our students will have to say about this wide range of films."
Wabash is one of 61 institutions nationally presenting the festival, including one of three in Indiana.
The films scheduled to be screened are "A peine j'ouvre les yeux," Aug. 30; "Visages, Villages," Sept. 6; "Félicité," Sept. 11; "Jours de France," Sept. 20; "Timbuktu," Sept. 26; "La Passion de Jeanne d'Arc," Oct. 2. All screenings will begin at 7 p.m. in Detchon 109, except "Visages, Villages" which will be shown in Hays 104.
During the course of the festival, some of the films will be integrated into all fall semester French courses in some form. Additionally, Pouille and Quandt, along with Art Professor Matthew Weedman will give special introductions of the second, fifth, and sixth films, respectively, while Art Professor Elizabeth Morton plans to have her students in ART 209 attend the screening of "Villages Visages."
The FACE Foundation is a U.S. non-profit organization dedicated to supporting French-American relations through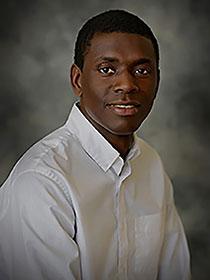 innovative cultural and educational projects. In partnership with the Cultural Services of the French Embassy in the United States, FACE Foundation promotes artistic, literary and educational exchange, and collaboration between creative professionals from both countries.
With additional corporate, foundation, and individual support, FACE Foundation administers grant programs in the performing and visual arts, cinema, translation, and secondary and higher education, while providing financial sponsorship to French-American festivals and other cultural initiatives. The Foundation focuses on new and recent work of living artists and the promotion of bilingualism and the French language.
All screenings are free and open to the public.
The Tournées Film Festival is made possible with the support of the Cultural Services of the French Embassy in the U.S., the Centre National du Cinéma et de l'Image Animée (CNC), the French American Cultural Fund, Florence Gould Foundation and Highbrow Entertainment.
The Tournées French Film Festival Schedule and film summaries
All showings begin at 7 p.m.
Thursday, Aug. 30 – Detchon 109: "A peine j'ouvre les yeux" ("As I Open My Eyes")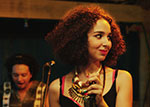 Tunis, 2010. Fresh out of high school, eighteen-year-old Farah is butting heads with her mother over her all-night, beer-fueled outings with a new boyfriend and her refusal to enroll at medical school so she can pursue her dream of singing in a band. All this would be chalked up to growing pains if the setting were not Tunisia in the last months of the Ben Ali dictatorship and Farah's irrepressible thirst for life and justice did not come out in politically charged concerts that draw the attention of the country's notoriously corrupt authorities. As such, Leyla Bouzid's powerful debut feature is not only a striking portrait of a young woman on the cusp of adulthood, but a deeply insightful, complex look at life under a repressive political regime, with its compromises, commitments, and corrosive effects on personal relationships. While the film does not directly refer to the events of the Tunisian revolution of December 2010, Farah clearly embodies the spirit of youthful revolt that drove the Arab Spring. As portrayed by beginner Baya Medhaffar, who performs her own vocals in several riveting concert sequences, Farah is utterly relatable, a fragile but seemingly unbreakable young woman as eager for fun as she is committed to honesty.
Thursday, Sept. 6 – Hays 104: "Visages, Villages" ("Faces, Places")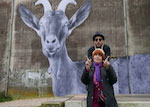 With "Faces, Places," 89-year-old powerhouse Agnès Varda teams with the world-famous young street artist JR to make a film as wide-ranging as it is personal, as fanciful as it is pointed. Setting off on French
country roads to find subjects for JR's trademark mural-size portrait photographs, the two artists focus on people generally outside of the spotlight: retired miners, factors workers, the wives of dockers, and
farmers. Each encounter fills in another piece of an idiosyncratic portrait of modern-day France, as well as the evolving relationship between open-hearted Agnès Varda and mysterious JR. The give-and-take between Varda and JR plays out in a fascinating through-line devoted to Jean-Luc Godard, Varda's old friend and sole surviving colleague of the French New Wave. But make no mistake: while the film is credited to both artists, Varda is definitely calling the shots. As ever, her montage is allusive, playful, rapid-fire, occasionally jarring—in short, totally in keeping with her singular way of thinking. Her generosity in sharing her life and thought with us deep into old age is a cause to rejoice. "Faces, Places" was nominated for an Academy Award for the Best Documentary of 2017.
Tuesday, Sept. 11 – Detchon 109: "Félicité"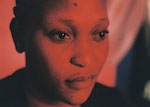 Félicité is a nightclub singer in a little bar in Kinshasa who lives alone with her teenage son Samo. When Samo severely injures himself in a motorcycle accident, Félicité must find a way to raise the money to pay for an operation or allow her son's leg to be amputated. The originality and power of French-Senegalese director Alain Gomis's fourth feature lies in the way it transcends this simple against-the-clock narrative, the kind of story that has driven films of social realism from "Bicycle Thieves" to the Dardenne brothers, to create a shifting, complex portrait of the struggles, joys, and imagination of a modern-day heroine—and by extension, of the city she lives in. Filming in the Democratic Republic of Congo, a country previously unfamiliar to him, Gomis confirms the tremendous promise of his earlier films, walking a porous line between dream and waking life, magic and bureaucracy, observation and fantasy, that at its best suggests a new cinematic language. Alive with the diverse sounds of various Kinshasa musicians, "Félicité" is an engrossing, deep dive into the days and, especially, nights of a city by
turns nightmarish and surprisingly radiant.
Thursday, Sept. 20 – Detchon 109: "Jours de France" ("4 Days in France")
Jérôme Reybaud cleverly encapsulates his first feature as a "sentimental Grindr road movie." If this combination of sentiment and a gay hook-up app strikes you as an oxymoron or even an impossibility, you must see this delicately executed voyage off the beaten track to verify that this unique cinematic experience matches Reybaud's description. "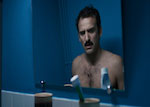 " follows Pierre, a gay Parisian who decides to leave his life behind to cruise the back roads of the provinces in an Alfa Romeo, using Grindr as a GPS. Adopting the barest of storylines—Pierre's lover Paul gets on Grindr to follow his trail—Reybaud generally eschews narrative development to focus on a series of single-scene encounters with strangers, most of which are not sexual, but rather extensive conversations with men and women who have chosen, like Pierre, to stand outside the sprint of the mainstream: an antiquarian bookseller, a performer in retirement homes, a professional thief. In these encounters and the film's free-flowing form, Reybaud draws an unexpectedly warm picture of small-town France, characterized by an inspiring openness. Yet while espousing a slower, emotionally rich life, Reybaud recognizes the connections afforded by modern technology.
Wednesday, Sept. 26 – Detchon 109: "Timbuktu"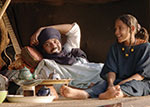 In his magnificent fourth feature film, Abderrahmane Sissako demonstrates his remarkable ability to thoroughly condemn religious fanaticism and intolerance with subtlety and restraint. "Timbuktu" concerns the jihadist siege of the Malian city of the title in 2012. A ragtag band of Islamic fundamentalists, hailing from France, Saudi Arabia, and Libya, among other nations, announce their increasingly absurd list of prohibitions—no music, no sports, no socializing—via megaphone to Timbuktu's denizens, several of whom refuse to follow these strictures, no matter the consequence. In one instance of such defiance, perhaps "Timbuktu's" most indelible scene, a group of boys "play" soccer with an invisible ball; in another, a woman who has been sentenced to be flogged for singing continues her song between lashes (her punishment depicted discreetly). Upbraided by a local imam for entering a mosque with guns, the jihadists reveal themselves to be men less concerned with the teachings of the Koran than with enforcing draconian, and ever arbitrary, law. As further proof of Sissako's great compassion, even these horribly misguided dogmatists are presented as multidimensional characters, though the intolerant way of life they insist on is never less than criminal.
Tuesday, Oct. 2 – Detchon 109: "La Passion de Jeanne d'Arc" ("The Passion of Joan of Arc")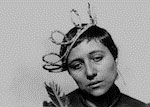 In 1927, Danish filmmaker Carl Theodor Dreyer, the director whom James Agee would later call "one of the few moralists, and classicists, and incorruptible artists, in movies," was invited to make a film in France. He settled on the story of Joan of Arc and spent a year researching her life, drawing primarily from the transcripts of her trial. The resulting account of her trial and execution stands as one of the towering achievements of the silent cinema and has consistently been voted one of the best films of all time. Like all truly great works of art, "The Passion of Joan of Arc" is full of paradoxes, yielding a blend of expressionism and realism that is both deeply mystical and utterly material, astonishingly abstract and unflinchingly carnal. These conflicting yet complimentary impulses are the result of Dreyer's innovative methods, but perhaps the secret to "The Passion's" enduring place in film culture is the trance-like performance by stage actress Renée Falconetti as Joan. In some of the most glorious close-ups in cinema, Falconetti's wide eyes express all the pain, strength, and inextinguishable faith of a woman hounded by a society of men. As such, her performance continues to speak to our time.