Foursome Earns All-NCAC Tennis Honors
by Brent Harris • May 10, 2011
Share: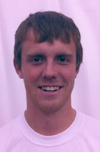 Freshman Wade Miller, senior Ritter, junior Peter Gunderman, and Head Coach Jason Hutchison have been recognized by the North Coast Athletic Conference coaches for their achievements during the 2010-2011 tennis season. Miller, Ritter, and Gunderman were named to the 2011 All-NCAC Tennis Team, while Hutchison garnered Men's Coach of the Year honors for second consecutive season and third time in his career.
Miller (left), a North Montgomery High School (Crawfordsville, IN) graduate, was a First Team All-NCAC selection by the coach. He compiled a 23-10 record playing in the second, third, and fourth singles flights in his opening season at Wabash, the second-highest single season win total in Wabash history. Miller was 15-3 at number four singles and posted a 2-1 record in singles play against NCAC opponents during the regular season.

Ritter (right) earned Honorable Mention All-NCAC honors in his final season at Wabash. A graduate of New Palestine High School, he was 21-10 overall this season in number three, four and five singles play. Ritter finished with 46 career victories. He was 2-1 this season against NCAC opponents during the regular season.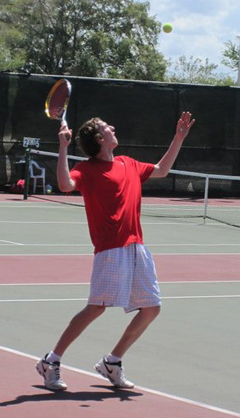 Ritter and Gunderman combined to earn a spot on the Second Team All-NCAC doubles squad. Gunderman (left), a Zionsville High School graduate, joined Ritter to post an overall mark of 21-9 at number two doubles this year. They were 2-1 in conference play and won six of their final ten matches this year. Their 21 doubles victories ties for fifth on the Wabash single season list.

Hutchison guided the Wabash team to a school record 18 wins, eclipsing the mark of 17 set last season when the seven-year veteran coach also earned NCAC Coach of the Year honors. His efforts have guided a resurgence in the tennis program at Wabash, giving the Little Giants a record of 86-99 since taking over the team as head coach including a mark of 35-21 over the past two seasons. Hutchison is 86-99 in his career at Wabash.




For more information see: