Theater
Current Season
Wabash College Theater Department
Season of Plays
2014-2015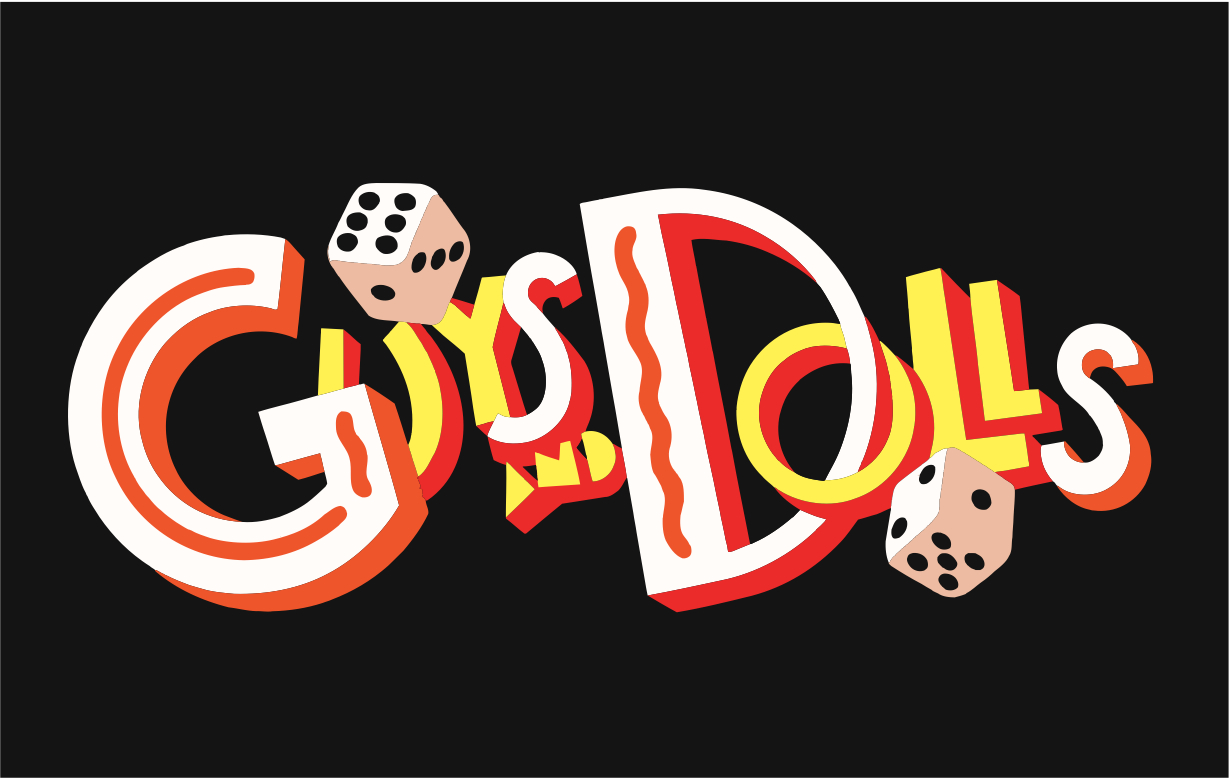 GUYS AND DOLLS
Book by Jo Swerling and Abe Borrows
Music and Lyrics by Frank Loesser
Based on The Idyll of Sarah Brown and characters by Damon Runyo
Considered by many to be the perfect musical comedy, GUYS AND DOLLS ran for 1,200 performances when it opened on Broadway in 1950. It received nearly unanimous positive reviews from critics and won a bevy of awards, including Tonys, Drama Desks, and Oliviers. Frank Loesser's brassy, immortal score makes GUYS AND DOLLS a crowd pleaser.
Set in Damon Runyon's mythical New York City, GUYS AND DOLLS is an oddball romantic comedy. Gambler Nathan Detroit tries to find the cash to set up the biggest craps game in town while the authorities breathe down his neck; meanwhile, his girlfriend, nightclub performer Adelaide, laments that they've been engaged for 14 years. Nathan turns to fellow gamble Sky Masterson for the dough, but Sky ends up chasing the straight-laced missionary Sarah Brown. GUYS AND DOLLS takes us from the heart of Times Square to the cafes of Havana, Cuba, and even into the sewers of New York City, but eventually everyone ends up right where they belong.
November 5-8, 2014 (8:00 p.m. each evening)
Ball Theater, Fine Arts Center
Director: Michael Abbott
Audition dates: Sept. 2-3 (7:00 p.m. each evening)
---
Studio One-Acts
Acted and Directed by Wabash College Theater Students
November 12 & 13, 2014 (8:00 p.m. each evening)
Experimental Theater, Fine Arts Center
---
THE ALIENS
By Annie Baker
Sharing the 2010 Obie Award for Best New American Play, Annie Baker's THE ALIENS centers around two angry young men sitting behind a Vermont coffee shop and discussing music and Bukowski. When a lonely high-school student arrives on the scene, they decide to teach him everything they know. "Gentle and extraordinarily beautiful…inordinately delicate…Ms. Baker may just have the subtlest way with exposition of anyone writing for the theater today…there is something distinctly Chekhovian in the way her writing accrues weight and meaning simply through compassionate, truthful observation." –NY Times
February 25-28, 2015 (8:00 p.m. each evening)
Experimental Theater, Fine Arts Center
Director: Jessie Mills
Audition dates: January 19-20, 2015 (7:00 p.m. each evening)
---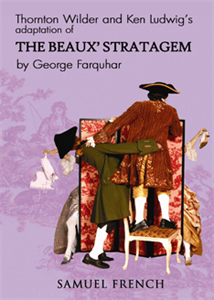 THE BEAUX' STRATAGEM
By George Farquhar
Adapted by Thornton Wilder & Ken Ludwig
After squandering their fortunes on drink and gambling, Tom Aimwell and Jack Archer, two roguish Londoners, seek refuge in the countryside. They hope to seduce two ladies of status and fortune, but true love and a band of thieves soon complicate their scheming. George Farquhar's racy Restoration-era comedy, THE BEAUX' STRATAGEM, uses wit and character to critique class, marriage, and the English society of the early 1700s. This modern adaptation by Thornton Wilder (Our Town) and Ken Ludwig (Lend Me a Tenor) recreates the Restoration period with rough-and-tumble romance, spirited dialogue, and enchanting, hilarious characters. "[Mr. Farquhar's] plays have a certain air of novelty and mirth, which pleased the audience every time they were represented; and such as love to laugh at the Theatre will probably miss him more than they now imagine." John Oldmixon, The Muses Mercury, (1707).
April 22-25, 2015 (8:00 p.m. each evening)
Ball Theater, Fine Arts Center
Director: Dwight Watson
Audition dates: March 2-3, 2015 (7:00 p.m. each evening)