Career Services
About Us
WABASH WORKS FOR YOU. Wabash prepares its students to meet their futures with confidence and clarity. The Schroeder Center for Career Development helps students identify and execute plans to become productive and fulfilled men after Wabash. Through our programming and services, students encounter opportunities to explore and reach their individual career goals, from employment to graduate school to teaching English in Africa. Whatever he can dream, we offer individualized programs and resources to help a Wabash man get there.
---
WHAT WE DO
Career Services does a lot to assist students and alumni. See an overview here.
OUTCOMES
Learn more about where Wabash men go during and after Wabash, in internships, research opportunties, graduate studies, and jobs.

Career Services Staff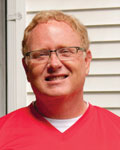 Scott Crawford
Director of Career Services
Scott Crawford, Director of the Schroeder Center For Career Development, will be entering his 9th year at Wabash this fall, 20th year in the Career Services field. Prior to Wabash, Scott worked at Johns Hopkins University, George Washington University, Adrian College, Wichita State University, Valdosta State University.
Scott graduated from the University of Arkansas with a BSBA in Human Resources Management, an M.Ed in Higher Education Administration, and serves on the Strategic Advisory Board for Experience.com.
Scott lives in Crawfordsville, in a very old house complete with a forest he planted in the front yard, just down Wabash Avenue from the College. He is a single father of 3 dogs. crawfors@wabash.edu

Jill Rogers
Pre Health Advisor
Jill has lived in Crawfordsville for over 11 years and worked in Career Services for 5 years. Before working at Wabash, she practiced genetic counseling for 7 years. Additionally, she was an instructor at the University of Missouri, Kansas City Medical School. Jill is originally from the Denver area and she received her training at the University of Colorado Health Sciences Center. Her husband, Dan, is a Spanish professor at Wabash and they have two wonderful children, Trey and Elena. rogersji@wabash.edu
Cassie Hagan
Administrative and Recruiting Assistant
Cassie grew up outside of Crawfordsville and is a Southmont High School Alum. She earned a BFA from Ball State University where she studied the Fine Arts, concentrating in Photography. Prior to working for Wabash, she lived briefly in Wisconsin and Kentucky where she worked in retail and banking. Cassie and her husband, Danny, look forward to fixing up their new home in Mace where they will live with their two adopted dogs - Zoey and Reese. haganc@wabash.edu
Peer Career Advisors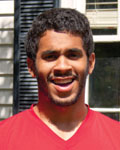 Justin Taylor '15
Head Peer Career Advisor
Justin is Co-founder and CEO of Synopziz. Coming out of high school he was a National Achievement Finalist, who is now a Biology/Psychology double major at Wabash College. The son of a Major in the Air Force/ Business owner and a Doctoral professor, Justin has an innate passion for business and an unquenchable desire to learn. His extreme extraversion and his knack for understanding people make sales as well as customer/market analysis two of his strong suits. With over 4 years of leadership experience in the workplace and the educational environment, he is apt at working and guiding those around him. He credits his devout Faith for the strength and courage to start a business at the age of 20.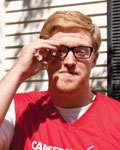 Stephen Fenton Jr. '15
Head Peer Career Advisor
Stephen was born in Beaumont, TX, from a Floridian family, and later left Florida for Fort Branch, Indiana. He is a History major and Political Science minor. On campus, Stephen is the Vice President of the Tau Chapter of Beta Theta Pi and has served as an executive officer in two other clubs in his time at Wabash. Stephen spent the summer of 2014 in Fort Lauderdale, Florida, where he had the opportunity to intern for Wabash alumnus Andrew Shelton at his company Paramount Mold and Tool, thanks to the Wabash Small Business Internship Fund. In his spare time, Stephen enjoys fishing and other athletic endeavors (but, mostly fishing). Stephen is also a life-long fan of University of Florida athletics.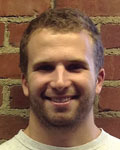 Tyler Hardcastle '15
Head Peer Career Advisor
Tyler is a Senior from Carmel, IN completing his degree as a Political Science major and Economics minor. Tyler has worked at Career Services for the past two academic years and serves as the News editor for The Bachelor, the student newspaper on campus. He has participated in the Small Business Internship program working with an alumnus in Florida, as well as one of the office's offsite "virtual" internships. Recently Tyler has narrowed his focus to tax, working during this past tax season for individuals in Crawfordsville and on entity taxation this past summer. Tyler enjoys weightlifting, is an avid reader, and a believer in public radio.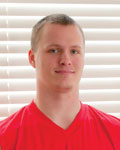 Conner Marshall '17
Head Peer Career Advisor
Conner is from Columbus, Indiana and attended Columbus North High School. While attending Wabash, he plans on majoring in Psycholgy, as well as minoring in Rhetoric. Conner is an independent on the 2nd floor of Martindale Hall. On Campus, he is going to be a part of the Independent Men's Association, and WAR council. Conner hopes to help make lives better for those that are physically disabled.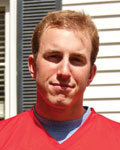 Stephen Batchelder '15
Peer Career Advisor
Stephen is from Orland, California, majoring in Religion and minoring in Classics. Stephen is an independent. On campus he is a member of Swimming Team, Wabash Christian Men, and the Wabash College Pep Band. Stephen's interests include writing, reading, and sports. He is a diligent Thoroughbred Horse Racing follower. After Wabash, Stephen plans to attend Divinity school.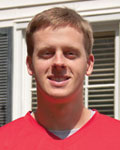 William Thompson '15
Peer Career Advisor
William was born in Indianapolis, IN, but currently resides in Carmel, IN. He is an Economics and Spanish double major and is pursuing the business sequence. Next spring William will be studying abroad in Valencia, Spain where he hopes to further his Spanish knowledge. On campus William is involved with the student government, ADMEN, and is the Secretary of Lambda Chi Alpha. Upon graduation William would like to work in a business related field and utilize his knowledge of the Spanish language.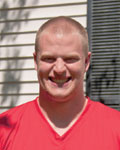 Alan Corey '15
Peer Career Advisor
Alan is a native of Kingman, IN. He is majoring in Chemistry with a minor in History. He is a pitcher on the baseball team, and a member of College Mentors for Kids. He is an independent and lives in Martindale Hall. In his free time, he enjoys reading, movies, listening to music and hanging out with his friends. After Wabash, he plans to attend graduate school with Medicinal Chemistry as his focus.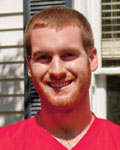 Adam Boehm '15
Peer Career Advisor
Adam was born in Crawfordsville, IN, where he has lived his entire life. Adam is pursuing a major in Psychology with a double minor in Chemistry and Biology. He is a brother of the Beta Theta Pi fraternity and is pitcher on the Wabash baseball team. He is also involved in Wabash Christian Men, AMPED, Pre-Health Society, Frisbee Golf Club, and Cooking Club. After Wabash, Adam plans to attend medical school with hopes of becoming an Anesthesiologist.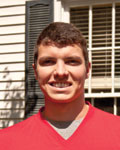 Ben Bradshaw '15
Peer Career Advisor
Ben is a new addition to the Career Services team. Ben grew up in Russiaville, IN, where he attended Western High School and ran cross country and track. He is pursuing a double-major in English and Rhetoric, and plans on minoring in Economics. At Wabash, Ben is active as a Freshman Blogger and sports reporter for "This Week in Wabash Sports" and participates in Pre-Law Society, Investment Club, Volleyball Club, and Cooking Club. In his spare time, Ben enjoys vacationing with family and friends, fine dining, working out, and playing sports. Ben is a brother at Beta Theta Pi fraternity.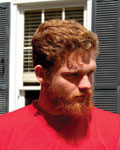 Hezekiah Eibert '15
Peer Career Advisor
Hezekiah was born in NewYork but has lived all over the United States as well as overseas. Very interested in travel, music, business, and film. Active brother of the Phi Kappa Psi Fraternity and current President of the Sphinx club, intended psychology major and religion minor. Co-Founder of Greek Market LLC. Loves playing basketball, frisbee, soccer and hanging out with his friends. Spent the spring in England and the summer working at Triton Brewing Company.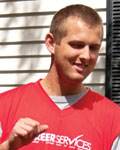 Colson Crowell '15
Peer Career Advisor
Colson is from Ossian, IN and is majoring in Classics with a minor in Political Science. On Campus he is a member of Wabash Christian Men, Dork Club, College Republicans, and the president of the Ultimate Disc Club. In his spare time Colson enjoys reading, participating in athletics, watching the EPL, and cheering on his Crimson Tide.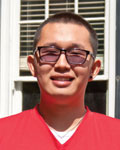 Yiyuan Zuo (Tiger) '16
Peer Career Advisor
Tiger is from Shanghai, China. Majoring in Financial Mathematics and minoring Economics Tiger wishes to purse the 3-2 engineering program with Columbia after his education in Wabash. Tiger is a brother at Phi Gamma Delta. He is also part of Alpha Phi Omega Service Fraternity and the director of public relations at ISA. During his spare time, he enjoys traveling, reading and watching movies. He wishes to pursue his career in trading, investment banking or consulting after graduation.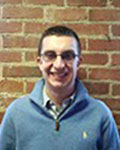 Andrew Dettmer '15
Peer Career Advisor
Andrew was born in Auburn, IN, Andrew is a brother of Phi Gamma Delta (FIJI) here at Wabash in addition to being in the College Republicans, Student Senate, Political Science Society, Pre-Law Society, The Bachelor, and the Wabash Conservative Union. Andrew intends on majoring in Political Science and minoring in History and Rhetoric. In his spare time Andrew enjoys traveling, politics, music, film and sports; cheering for the Indianapolis Colts, Notre Dame Fighting Irish, and Manchester City.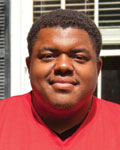 Tyrone I. Evans Jr. '16
Peer Career Advisor
Tyrone was born in Indianapolis, IN and attended Lawrence North High School, but now he lives in Dallas, TX. He is currently a Chemistry major at Wabash College with Classics and Education minors. Tyrone is an independent. On campus, he is a member of the Glee Club, Wabash Society of the Furthering of Liberal Arts, Chairman/President of the Malcolm X Institute of Black Studies, and a member of the Senior Council. Tyrone enjoys watching movies, wrestling, playing backyard football, video games (when time allows), and freestyle rapping. After Wabash, Tyrone plans to enter the Woodrow Wilson Teaching Program in pursuit of becoming a High School Chemistry teacher.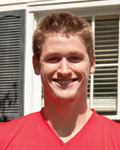 Sean Grannan '16
Peer Career Advisor
Sean was born and raised in Naperville, IL, where he attended both Neuqua Valley High School and Waubonsie Valley High School. He is an Economics major, as well as an Art and Spanish double minor. On campus, Sean is a brother of Phi Kappa Psi, and a member of Ultimate Frisbee, Chamber Orchestra, and Spanish Club. In his free time, he enjoys participating in sports, rooting for the Chicago White Sox and the Chicago Bears, and hanging out with friends.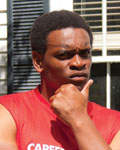 AJ Clark '16
Peer Career Advisor
AJ was born in Pittsburg, Pennsylvania but spent most of his childhood in Columbus, Ohio, and his teenage years in Phoenix, Arizona. At Wabash, he intends on majoring in Theatre with a concentration on film studies; and he plans on minoring in both French and Rhetoric. He dedicates a lot of his time to the football team. He is associated with Wabash Christian Men, Wabash Men for Integrity, Venture Crew, and Film Club. In his spare time, which is something he has seen less of at Wabash, he likes to exercise his creative writing skills by shooting short films and drafting scripts.
Seine Yumnam '17
Peer Career Advisor
Seine Yumnam is from Manipur, India. He is an IB diplomat, and presently he is pursuing double major in Economics and Mathematics. He is an independent Wabash man living in College Hall. During his free hours, he enjoys watching movies, listening to pop musics, reading novels, and fishing. He is a member of investment club, categorically he is in consumers department. In Career Services, he manages Family Engagement with the Wabash Community and also functions as a Data Analyst.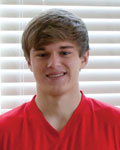 Aaron Becker '17
Peer Career Advisor
Aaron is from North Webster, Indiana and is pursuing a degree in Chemistry. He worked at Bart's Water sports over the summer, and volunteered in his free time. Aaron plans to use his degree to get into medical school and continue working towards his medical degree. On campus, Aaron is involved in Wabash Christian Men and Habitat for Humanity. In his free time, Aaron enjoys reading his bible, lifting, paintballing, video games, and watching the Walking Dead with his roommates.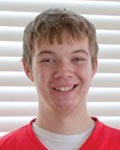 Tyler Trepton '16
Peer Career Advisor
Tyler is from Sain John, Indiana where he attended Hanover Central High School in Cedar Lake, Indiana. He is currently a History major with a Rhetoric and Computer Science minor with an area of concentration in business. Tyler is currently the Sigma Chi House Manager, Risk Manager, and Webmaster. In his free time he likes to build and repair electronics from computers to video game consoles. He hopes to pursue a career in Computer Information Systems or marketing after Wabash. Tyler can be reached at his email tttrepto16@wabash.edu
Joshua Santana '15
Junior Peer Career Advisor
Josh was born in Louisville, KY, and later moved across the Ohio River to New Albany, IN. He is currently double majoring in Chemistry and Mathematics. After Wabash, Josh will be pursuing a law degree with a focus on patent law. Josh is a member of Phi Delta Theta and participates in the Wabash Acts Responsible Council. In his free time, Josh enjoys lifting weights, fishing, and cheering on the Philadelphia Eagles.
Collin Bell '17
Project Management Intern
Collin is from Richmond, Indiana where he attended Northeastern High School. He is planning on a degree in political science with a minor in Spanish. On campus Collin is a member of the the Wabash Golf Team and a brother of Phi Delta Theta. In his free time he enjoys playing basketball, watching any and every movie, and simply hanging out.
Jace Pridgen '15
Project Management Intern
Jace hails from Greenfield, IN, but graduated from New Palestine High School. He is a Biology and Religion double major with a minor in Chemistry. Jace is an active brother of Phi Delta Theta and has also been involved with Alpha Phi Omega, Tribeta, Club Rugby, and the Secular Student Alliance. After graduating from Wabash, Jace plans to pursue both a Ph.D. in Biology and a degree in law, focusing on patent law. In his free time, Jace enjoys thought-provoking conversation, spending time with his friends, working out, watching Netflix, and listening to the Red Hot Chili Peppers.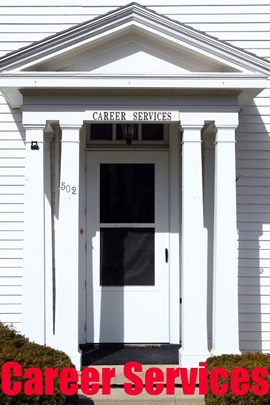 Schroeder Center for Career Development
---
Personal, walk-in service anytime.
Arnold House, 502 W Wabash Ave.
Hours: M-F, 8a - 4:30p; Su-Th 7p - 10p
Phone: 765-361-6414
Email: career@wabash.edu
Scott Crawford, Director
James Jeffries, Assistant Director
Cassie Hagan, Office Manager