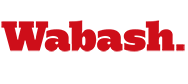 Alumni Push Wabash into Top 10 of Forbes Rankings
by Richard Paige

August 15, 2019

Wabash College has always prided itself on producing successful and happy alumni. A new Forbes magazine list says that our graduates measure up as some of the best in the country when it comes to the "Grateful Graduates Index."

Asking a simple question – Does your alma mater spark joy strongly enough to give back? – Wabash alumni ranked 10th nationally on Forbes listing of the most engaged donors for private, non-profit institutions with enrollments of more than 500 students. Wabash joined Notre Dame as the only Indiana institutions to rank in the top 10.

"Wabash has tradition of philanthropy and each year many of our alumni, parents, students, and friends make gifts to the College because they believe in our time-honored mission," said Joe Klen '97, Associate Dean for College Advancement. "The Forbes Grateful Graduate Index recognizes both the generosity of our alumni and the loyalty of our graduates, who leave here grateful for their experience, and remain dedicated to making sure that these opportunities are even better for current and future generations of students."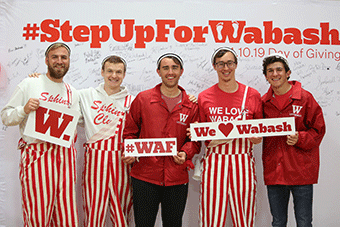 Forbes' look at this return on investment measures gratitude in two ways, the seven-year median gifts per full-time enrolled student and the average percentage of alumni who give back, regardless of the amount donated. For Wabash, those figures were $19,763 and 32 percent, respectively.
While the Grateful Graduate Index looks at the three-year average alumni participation rate of all alumni of record, both graduates and non-graduates (those who completed at least two semesters, but did not receive a degree), the figure rises to more than 40 percent when factoring in only the average alumni participation rate for Wabash graduates.
That Wabash has risen impressively into the top-10 nationally was not lost on Forbes, as the publication notes that the College did not appear in the top-100 places when these rankings debuted in 2013.