Parents
Family Day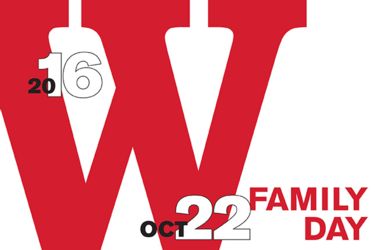 Schedule:
Moot Court Competition: 8:30 AM - 1:30 PM
Preliminary rounds of the 23rd annual Wabash College Moot Court competition.
Baxter Hall
Family Day Registration/Check-In: 11:00 AM - 1:30 PM
Check in with the Alumni and Parent Relations Staff, pick up your football tickets, buttons, and more.
Knowling Fieldhouse, Allen Athletics and Recreation Center
Wabash Family Day Photos With Wally: 12:00 PM - 1:00 PM
Get your family day pictures with Wally in Knowling Fieldhouse.
Martindale Hall Rededication and Ribbon Cutting:
Tours - 11:30 AM - 12:00 PM
Remarks - 12:00 PM - 12:30 PM
Lunch with your Wabash man:**
Indoor Tailgate: 12:30 PM - 1:30 PM (Knowling Fieldhouse)
Enjoy some great football food and drinks as well as the company of other Wabash alumni, students, parents, and friends in the comfort of Knowling Fieldhouse. (Please register for the Indoor Tailgate at the link below)
**Most of the fraternities are planning lunches and/or tailgates. Parents of fraternity men should check with your son on those plans.
Football Game: 1:30 PM
Experience the atmosphere of football Saturdays at the College and join our loyal fans for the football game against The College of Wooster.
Sewell Field at Hollett Little Giant Stadium (Please register for tickets at the link below)
Online Registration is now closed. Please contact the Office of Alumni and Parent Relations at (765) 361-6369 for details.