Student Life
Residence Life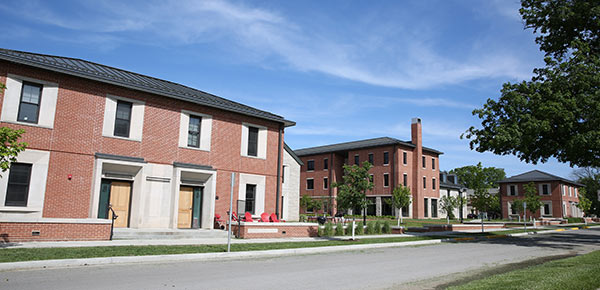 The first question most students ask when they are considering Wabash College is, "Where will I live?" And just like so many aspects of our student-centered culture, it's completely up to you.
Wabash students choose from a wide range of housing options — six independent residence halls, ten national fraternities, and College-owned houses that include two townhomes. Freshmen, sophomores, and juniors are required to live in campus housing. Doing so helps students adjust to the rigors of academic life, provides opportunities for social events and intramural sports, and allows students to build friendships that will last a lifetime.
A little more than half of entering freshmen choose to live in one of the ten national fraternities. All of the College-owned chapter houses were built new or renovated in the last dozen years and all are located on campus. All of the fraternities are focused on the ideals of scholarship, brotherhood, and service. (The all-Greek average GPA is better than 3.0 at Wabash.) Each fraternity has its own meal plan, dining room, and cook.
But each fraternity is different — each has its own personality — so students who wish to pledge a fraternity should go around and meet brothers in all of the houses to find the perfect fit.
Students who choose to remain independent live in one of six residence halls. Living accommodations in these buildings vary — from single-man rooms to doubles, triples, and quads — all of them have common social areas and laundry facilities. Men who live in residence halls eat in the Sparks Center and have a choice of two meal plans (19 or 15 meals per week).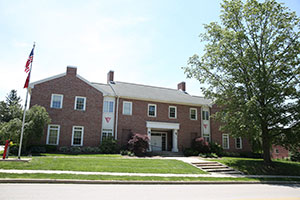 Wabash Fraternities — Beta Theta Pi, Delta Tau Delta, Kappa Sigma, Lambda Chi Alpha, Phi Delta Theta, Phi Gamma Delta, Phi Kappa Psi, Sigma Chi, Theta Delta Chi, and Tau Kappa Epsilon.
Residence Halls and Townhomes —College Hall, Martindale Hall, Morris Hall, Rogge Hall, Williams Hall, Wolcott Hall, Butler Townhome, and Seymour Townhome.