Alumni
Association
Everyone benefits when you stay connected after you graduate. You benefit by having a powerful network of Wabash contacts around the world. You benefit by remaining in touch with faculty and staff members who serve as life-long mentors and role models. Your fellow Wabash men benefit as they count on you to be there when your support is needed. Future Wabash men benefit when you help recruit talented young men for your Alma Mater.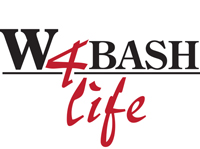 Continue to develop and strengthen the connections you have formed as a Wabash man. Reach out to others and build your social network. Keep your contact information current so you can reach out to others with similar interests and goals and they can reach out to you.

The Wabash alumni website should be your first information stop as an alumnus. Check out the news, the calendar, and the Class Communication section for the latest on your classmates, teammates, fraternity brothers, etc.

The on-line database, Alumni eServices, gives you quick access to the latest contact information for other Wabash men. You can also update your contact information directly on the web site. It's yours for life and at no cost. The database is updated nightly, so it's your most up-to-date information available within the Wabash network.

Wabash Magazine is yours for life. Just make sure you keep your contact information up to date. Published four times annually, it weaves a wonderful campus tale through compelling words and pictures.

You remain a member of the Wabash Works network in the Schroeder Center for Career Development – you don't need to do a thing but stay active.

Meet other Wabash alumni, parents, and friends by joining a Wabash regional association in your area.

Follow Wabash on Facebook. Join the Wabash Linkedin group, which is now more than 5,000 members strong. Follow us on Twitter. Access is in the palm of your hands via smart phones, tablets and other devices.

You're a Wabash man for Life - Seriously!
Alumni & Parent Programs
Hays Alumni Center
P.0. Box 352
Crawfordsville, IN 47933-0352
765-361-6360
email: alumni@wabash.edu
---
Alumni News