Engineering AT
WABASH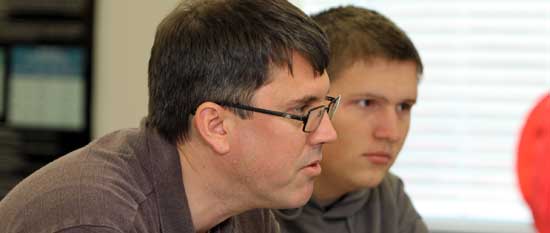 Wabash offers joint programs (known as dual degree programs) with Purdue University, Columbia University and Washington University-St. Louis. In these programs, you will study the liberal arts at Wabash for three years and engineering or applied science at Purdue, Columbia or Washington, typically for two years. When you've completed the program, you'll have the distinction of earning both the bachelor of arts degree from Wabash and the bachelor of science degree in engineering or applied science from Purdue, Columbia or Washington.
The best part is that you don't have to major in physics, chemistry, or mathematics to participate in the program. Actually, both Columbia and Washington seek out applicants who major in non-technical fields, feeling that the technical depth of an engineering degree and the breadth of a liberal arts degree make a valuable combination.
And when you finish Wabash with a strong background in science and mathematics, you can be admitted to any number of engineering programs — not just at Purdue, Columbia or Washington. Lots of Wabash graduates have pursued engineering degrees without participating in the dual degree program, including David Woessner '01, who not only earned a degree from Wabash, he received a master's degree in engineering and an M.B.A. at Georgia Tech.