English AT
WABASH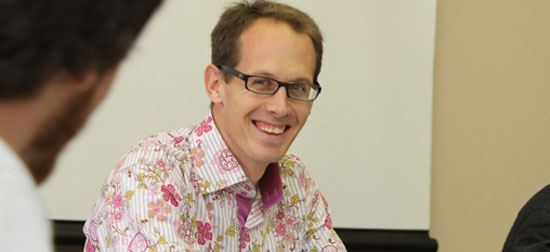 The English Department is one of the most popular departments, both for majors and non-majors. Our broad and diverse curriculum is designed to prepare students for a range of academic and professional careers — law, teaching, business, the arts, and communications -- as well as for the pleasures of life-long learning. Majors may choose from two tracks — literature or creative writing. Literature courses cover a range of literary periods and approaches, and introduce canonical and non-canonical texts. Creative writing classes introduce students to the major genres through small and intensive workshops.
Students learn the value of close reading, accomplished writing, and literary and cultural analysis. They come to see the role imagination and the creative use of language play in helping us better understand the world and ourselves.
So what do you do with an English degree? One leading small business expert says an English major makes a great hire in almost any business.