Mathematics & Computer Science AT
WABASH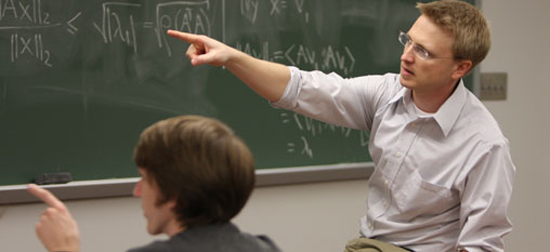 Department students acquire a sense of the nature of mathematics and computer science and their place in society. It provides its majors with an understanding of mathematics and its nature and uses, to help them become effective users of mathematics in their careers.
The mathematics major can tailor upper-level courses to his interests (including pure mathematics, applied mathematics and statistics) and career goals (including actuarial science, computer science and secondary education).
The study of computer science involves programming, but it delves beyond just writing more complex or eye-catching programs. A good comprehension of computer science helps the student design better programs and understand how to use a computer to solve new problems.