Education Studies AT
WABASH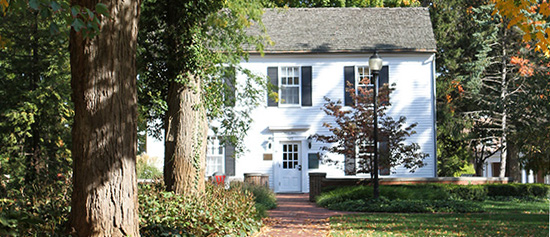 The minor in Education Studies is embedded in the liberal arts, engaging students in questions related to human educational development and educational systems. It is an attractive option for students in any major, allowing students to explore questions related to educational ideologies, practices, educational policies, content-area curricula and teaching practices. Students who complete the minor often pursue careers and community engagement opportunities in education law or policy, school teaching and administration, educational psychology, school counseling, museum education, health education, corporate training, sales, business management, non-profit management, youth services, social work, ministry, higher education, college/university teaching, and a host of other fields.
Two foundations courses (EDU 101 and EDU 201) introduce students to broad questions related to educational development and educational philosophy, while satisfying College-level distribution requirements. Many other courses offered by the department also satisfy distribution requirements, and some are cross-listed with offerings in other departments and meet major and/or minor requirements for those programs. Elective courses are offered in areas such as multicultural education, adolescent literacy, secondary-level teaching methods, educational policy and evaluation of learning, global education, and other topical areas.
Students who wish to explore a future career in classroom education may take courses that include classroom placements in local schools and/or in immersion settings. The Department of Education Studies offers guidance and support to students interested in moving on to teacher licensure and to other professional programs related to education after graduation from Wabash College. The Education Studies minor combined with the Wabash liberal arts education is excellent preparation for teacher licensure in a variety of content areas after graduation. A minor in Education Studies paired with significant coursework in the Department of Psychology can prepare students for graduate programs in educational psychology, school counseling, educational measures and statistics, and higher education. Students interested in a career in a field related to education should see a faculty member in Education Studies for advisement.
Note: Education Studies minors through the Class of 2021 who wish to seek admission to the Secondary Licensure Program (SLP) at Wabash College should consult with Education Studies faculty as early as possible, and refer to the licensure requirements in the section for the Secondary Licensure Program in the archived Academic Bulletin from their year of entry to Wabash College. Students in the class of 2020, go to Academic Bulletin 2016-17 (page 253.). Students in the class of 2021, go to Academic Bulletin 2017-18 (p. 262).